Instead of filling up stockings with junk food and throw away trinkets, aim for stocking stuffers that are functional, tasty, and better-for-you! Here are 5 stocking stuffer ideas for everyone on your list this year:
Crispy Green's NEW air-dried spicy pineapples! A single-serving bag of premium Costa Rican pineapples that have a burst of sweet and spicy flavors. It's "zingtastic" taste will have you craving more! (We suggest giving two bags).
Ditch the cheese puffs and opt for P-nuff Crunch's baked peanut puffs! P-nuff Crunch is a baked peanut puff snack that is healthy, nutritious and delicious. The only baked puff snack made from protein-filled peanuts, fiber-full navy beans, and energy-lasting rice. YUM!
Looking for something other than a snack? Gift someone the experience of cozying up with an assortment of Salada tea! Salada is dedicated making enjoyable tea blends that are naturally refreshing and great tasting. Perfect for any stocking!
Imagine a stocking filled with snacks AND clothes? Sounds like a winner to us!  Each pair of Luka Fit's leggings are made with comfortable, high quality fabric that fits like a second skin and supports your curves through every move. They're perfect for running marathons or running errands.
Are we the only ones that like getting socks for Christmas? Circle Socks is focused on a charitable effort aimed at providing socks for every person on earth! What's better than that?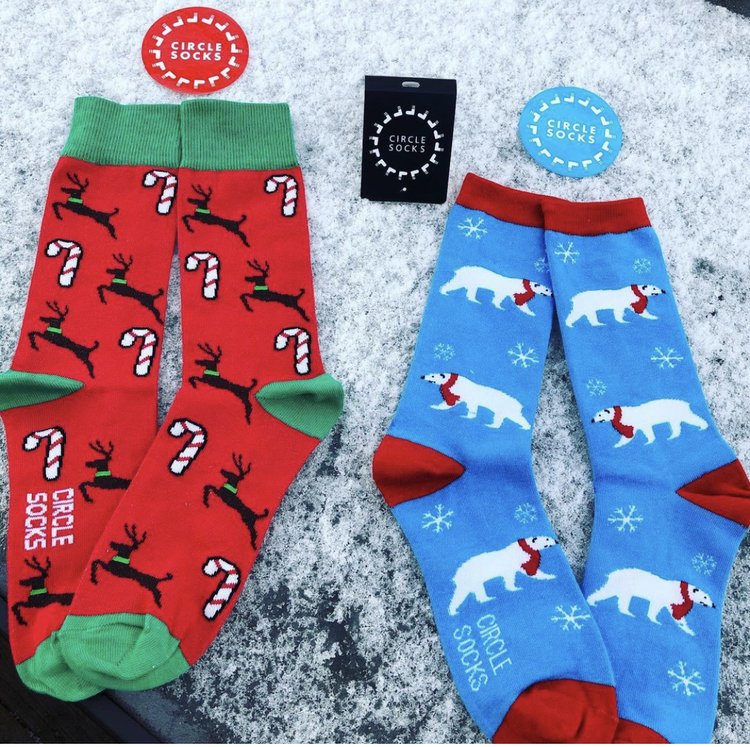 Check out more stocking stuffer ideas here!